Do you want faster, more reliable product development?
You're already using modern product development methods, but you'd like to kick it up a notch.
Deliver faster and more predictably.
Eliminate nagging problems with bottlenecks and quality issues.
Clear up the fog around handoffs or decisions.
If you'd like to do any of these, I can help.
I'm a consultant who works with development leaders and managers to strengthen your current development process.  I'm familiar with most of the modern development methods, including multiple varieties of Agile and Lean, and I'm a Certified Advisor for Rapid Learning Cycles.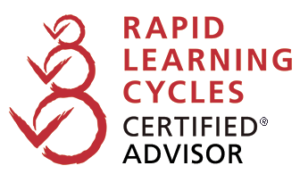 I also have a deep background in various types of quality assurance and process improvement, including expertise with the Improvement Kata.
This dual background enables me to quickly identify sources of problems and pinpoint opportunities for improvement, and then propose solutions which fit into your current development framework.  I help you strengthen your unique process and capitalize on the strengths of your organization.
Whether it's hardware or software, my approach is to build quality in, rather than test it in, so I work with development and quality groups hand-in-hand.  You can see my philosophy in action in my articles and other writings.
I offer onsite consulting, onsite workshops, and occasional public workshops and online classes.  I also often partner with other consultants.  My work is tailored to the individual client and your unique situation.
Call or email me – let's get started!